---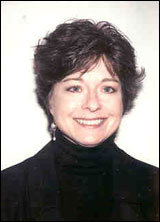 Dr. Ann Weber

Recommended Resources:

Books:

Kelly, L.. Don't Ask for the Dead Man's Golf Clubs: What to Do and Say (and What Not to) When a Friend Loses a Loved One. New York: Workman, 2000.

Viorst, J. Necessary Losses: The Loves, Illusions, Dependencies, and Impossible Expectations That All of Us Have to Give Up in Order to Grow. New York: The Free Press, 1998.

Westberg, G. E. Good Grief: A Constructive Approach to the Problem of Loss. New York: Fortress Press, 1974.

Zunin, L. M., & Zunin, H. S. The Art of Condolence : What to Write, What to Say, What to Do at a Time of Loss. Perennial, 1992.

Videos:
Shadowlands. (1994). Directed by Richard Attenborough; starring Anthony Hopkins, Debra Winger, David Hardwicke.

Truly, Madly, Deeply. (1991). Directed by Anthony Minghella; starring Juliet Stevenson, Alan Rickman.